Building Bridges Seminar: Register Now
The End FGM European Network Seminar
"Building bridges between the EU and FGM countries of origin", 30 May 2017
is approaching!
#buildingbridges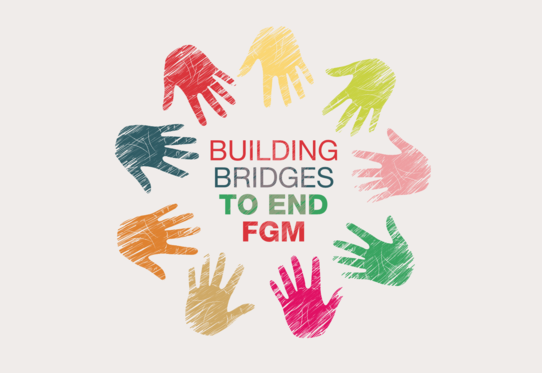 If you are an NGO/CSOs, a service providers or practitioner, a researcher, expert, lawyer, academic, civil servant, activist or other working in the field of female genital mutilation and interested to learn and exchange ideas about how to get the EU and countries of origin to work better together, this seminar is for you.
You will see interesting examples of joint projects between individuals, communities, NGOs and professionals in the EU and other continents; you will listen to the view of institutions' representatives on the Building Bridges approach and will have the opportunity to discuss how legislation needs to be improved to better protect girls and women from a cross-border perspective.
BUILDING BRIDGES SEMINAR PROGRAMME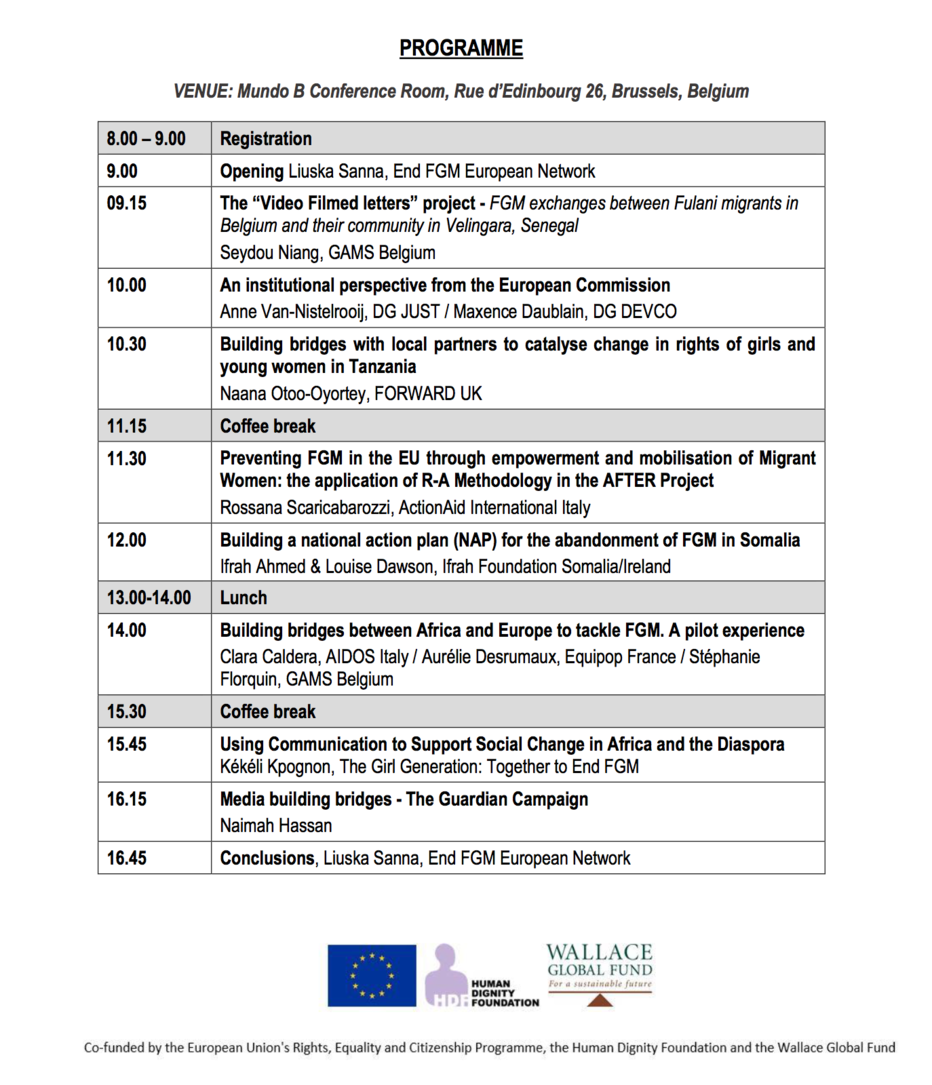 You can download the full programme here
Venue: Mundo B Conference Room, Rue d'Edinbourg 26, Brussels, Belgium

Time to register at https://www.surveymonkey.com/r/29D6RMV
Registration ends 25thof May.
#buildingbridges
Can't make it? The seminar will be livestreamed to our Facebook page.